IT'S OK TO NOT BE OKAY. YOU ARE STILL YOU, NO MATTER YOUR MENTAL HEALTH.

SO BREATH … IT'S JUST A BAD DAY NOT A BAD LIFE & WE ARE ALL MAD HERE..
1. UNDERSTANDING WHAT IS MENTAL HEALTH: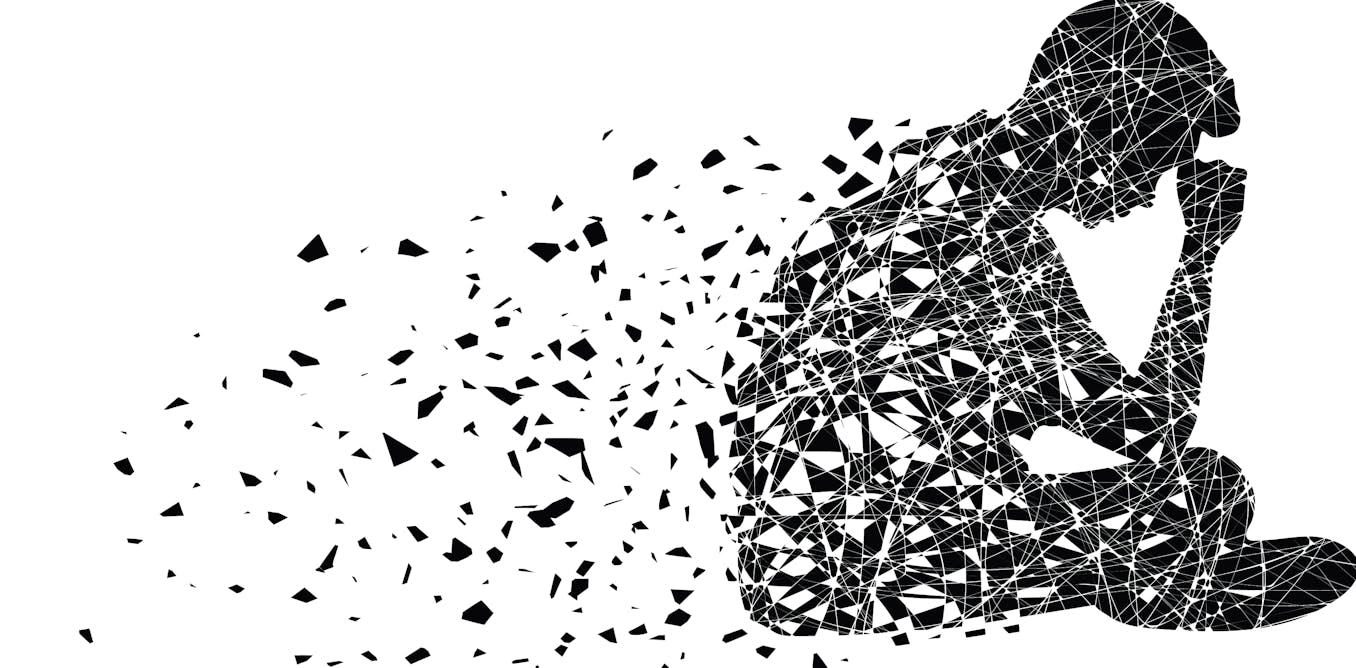 According to the World Health Organization (WHO), mental health is "a state of well-being in which the individual realizes his or her own abilities, can cope with the normal stresses of life, can work productively and fruitfully, and is able to make a contribution to his or her community".
When we hear the word mental health we also can hear certain words in the back of our mind like depression, anxiety, mental illness, and much more mostly negative.
All these that you hear are disturbances to mental health precisely called mental illnesses. You need to understand that mental health and mental illness are different and not interchangeable.
But we are here to talk positively and which is why we are going to focus on mental health.
Mental health is a state of well being and not just the absence of mental illness. Good mental health is the presence of positive attributes in a person like a sense of meaning and purpose, zeal for living, living in the present, self-confidence and self-esteem, etc.
Now, you can have a sense of meaning and purpose in life and at the same time have low confidence but this does not mean you are not mentally healthy. A person with diabetes can also live a healthy life it's all about the choices that you make in life. Storms don't last forever.
Now that we know what is mental health is let's look at why it is so important.
2. WHY MENTAL HEALTH IS IMPORTANT?
Being healthy is not just physical but also mental, spiritual, and social. All of the four components are equally important to live a healthy life of which mental health is the foundation.
A person on the death bed can fight death if he has a strong mind and willingness to live and no amount of treatments and medicines can save his life. That's how strong mental health is.
Mental health impacts us in all areas of life: education, work, personal relationships & social interventions, and almost everything else. The damage of an unhealthy mind in later life can be life-limiting, life-threatening, irreparable, and lead to further generations experiencing the same. People end their lives, fall into the hands of drugs and alcohol especially in the age group of 15-29 years.
For those that are lucky, help is found. For those that are not lucky, suffers. Mental health is not just a personal thing if the percentages increase it can impact on a national & global level bringing down the world, after which its burden will be beyond any treatment or costs.
3. MENTAL HEALTH & IT'S IMPORTANCE IN CURRENT SCENARIO :
We are right now facing a pandemic (COVID 19) no other has faced. It has been uncertain and overwhelming with all the changes we are subjected to. Faced with new realities of working from home, temporary unemployment, home-schooling of children, and lack of physical contact with other family members, friends, and colleagues, it is important that we look after our mental health. In this situation levels of loneliness, depression, harmful alcohol and drug use, and self-harm or suicidal behavior were also expected to rise.
How is the pandemic affecting the different group of people:
Women – We all presume that household work "only to be done by women" is easy but when it comes to doing it on your own we snap at how tough it is. The pandemic has increased a load of work on women with respect to hygiene measures as well as balancing work-life balance. Thus, suffering anxiety.
Men – Working is not easy you have the stress of work as well as being there for the family. But also going to the office has become a routine and suddenly staying at home can also bring anxiety. Work from home has not been easy for them as learning the new technologies brought them anxiety and low self-esteem.
Youngsters – Youth equals having fun, going to places, eating good food, exploring, and enjoying life. Lockdown has put restrictions on all of these which has again disturbed the mental health balance.
Children – Like youngsters children are also full of life probably more. Due to this parents have reported agitation, stress, irritability, and anxiety among the children. Along with the stress of not being able to go out, they also face the worry of attending online classes.
People with pre-existing mental health conditions – With the disruption of the mental health services these people have also suffered a lot adding to the pre-existing ones.
Living the lockdown life is tough but let's also look at the positive side. We now have an insane amount of time to focus and take care of ourselves too. Like we have adopted a new style of living lets also adopt a new style of being happy and content. Learn to look for something positive in each day even if some days you have to look harder.
You don't really have to work that hard to maintain your mental health. Things are as simple as working with your hobbies, learning new things, exercising, spending time with your family playing ludo, talking to friends, binge-watching your favorite shows and a ton of others can help you be away from negative thoughts.
It is a situation we all are facing for the first time so being together and being there for each other is also one the best things we can do for not just our own mental health but others as well.
Now that we know what is mental health is let's look at why it is so important.
4. SUICIDE AND MENTAL HEALTH :
The National Mental Health Survey reported that close to 10 % of adults meet diagnostic criteria for a mental health condition (ranging from mood and anxiety disorders to severe mental illness). The Global Burden of Disease study estimated that nearly 200 million people in India have experienced a mental disorder, nearly half of whom suffer from depressive or anxiety disorders. India accounts for more than a third of the female suicides globally, nearly a fourth of all male suicides and suicide has been the leading cause of death in young Indians.
Threatening right? We only understand the importance of something when put into numbers.
Suicide is a major problem in our country especially considering the current scenario and mental health is a huge part why. Different people think different and different things strike them which leads to them taking such a huge step such as suicide.
The following are warning signs one can look for :
Anxiety
Shame or guilt about a life event
Changes in eating and sleeping order
Changes in appearances and personality
Writing, speaking, or joking about suicide
Withdrawing from family, friends, and society
Suicide is complex and there is never one simple reason why people commit it. Self-harm is a step that comes before suicide, people with self-harm instincts do not always lead to suicide. When these instincts increase it results in suicide.
People who commit suicide do not really wish to die but think that they have no other option or reasons to live. They fail to see the positives of life and feel overwhelmed and cannot sustain this.
5. EFFECTIVE WAYS TO DEAL WITH SUICIDAL THOUGHTS AND IMPROVE MENTAL HEALTH :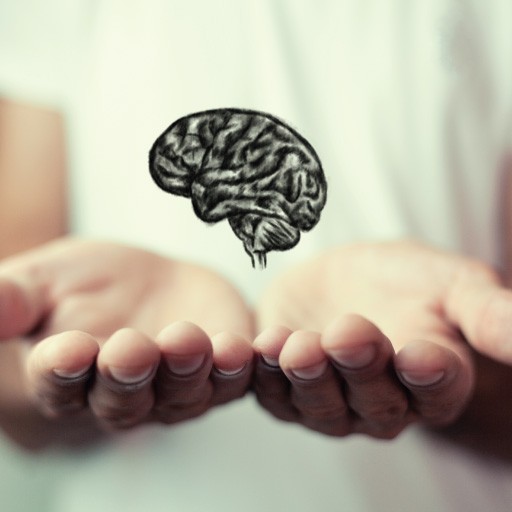 Here are 1o simple ways you can deal with suicidal thoughts:
1. Call a trusted friend or loved one. Risk of suicide increases when you are alone so don't bottle up your emotions and contact someone. Talking to someone can calm your thoughts and make a lot of difference.
2. List down distractions. Make a list of things that will help you throw away the thought of suicide. Think about the things you like to do like watching television, reading a good book, going for a walk, road trip, basically anything that distracts you from the thought of suicide.
3. List down things that you love. Draft a list of people and things you love and bring happiness in your life. This way you start to appreciate life and realize that there are so many people who love you for who you are. It can be names of friends, family, colleagues, random strangers, your favorite childhood toy, favorite book, etc.
4. If you are alone and can't talk to anyone call the respective helpline number according to your location. here are n number of foundations and hospitals that have 24/7 helpline facility, contact them, and get help. If you know someone who you think shows the warning signs encourage them to contact these helplines.
5. Seek professional help. When things go out of control this is the best way to deal with it. A mental health professional is qualified and is someone who will be able to calm your nerves. They help you realize your main issues and also help you find solutions in turn making you healthy and happy. Since he/she is a stranger and their only motto is to treat you in the best possible way you need to be positive about it and share everything that's in your mind.
REMEMBER, SOMETIMES LIFE PUSHES US TO OUR LIMITS, IT TESTS US BEYOND OUR ENDURANCE, BECAUSE GOD ONLY GIVES HIS TOUGHEST BATTLES TO HIS STRONGEST SOLDIERS.
Also here are some simple ways you can keep your mind healthy. Each one of them is something that everyone can practice and improve mental health :
6. Keep a journal– You can be an extrovert but still have things that you keep to yourself. We all face ups and downs in our lives some we are comfortable sharing and some not. Thus maintaining a journal can be helpful to bring out your thoughts good and bad. Let it all out on the paper.
7. Take time to laugh – Working or studying depending on your life is going to be there throughout your life so stress is going to be there always. Therefore, it is important to laugh and enjoy to balance life. Dance around, take a long bath and watch comedy movies.
8. Pamper yourself– It's not selfish to love yourself, take care of yourself, and to make your happiness a priority. It's necessary. You have to love yourself to get anything done in this world.
9. Share and Talk to people – Share your thoughts. Keeping things to yourself can be a burden and stressful in the long run. Also, it is not just about sharing your own thoughts but also listening to other people patiently.
10. Eat well – Healthy eating or mindful eating is also a way to improve your mental health. Cooking for some people is therapeutic and this can be used to take a break from your routine. Healthy eating makes a healthy body and mind.
6. CONCLUSION:
We all now know how mental health is important. You need to understand that you are more important to the world than you think. Suicide is not the only way, Its just a permanent solution to a temporary problem. All you need to do is hang in there and be there for yourself. Understand and realize your worth.
As an individual and a human being be a help to not just yourself but also others by saying simple things like I am here to listen, can I help you, how are you. Be patient with people and don't judge them in one go. A little consideration, a little thought for others, makes all the difference.
Do not speak ill about anyone as you don't know what they are going through. The world comes around and there will be a time when you would need someone to listen to you. The minute you think you should give up, think of the reason why you held on for so long. Keep in mind Healing takes time and asking for help is a courageous step.
"WHEN THINGS ARE TOUGH, YOU MUST BE TOUGHER THAN THEM ,

AND BELIEVE THAT YOUR LIFE CAN BE BETTER. AND IT WILL.."